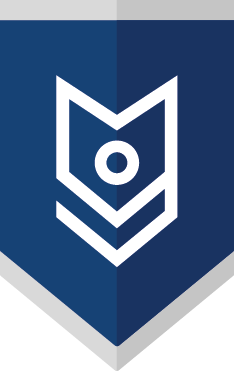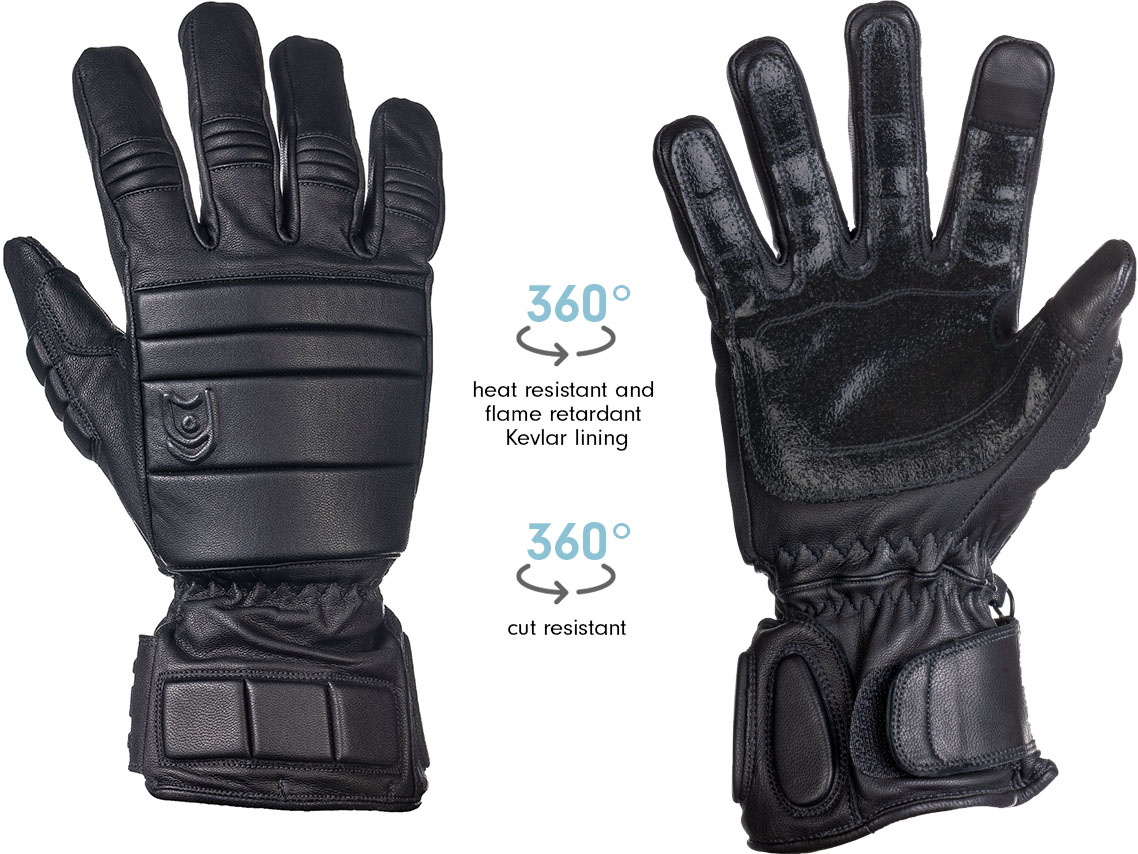 100% Kevlar stitched
fully Kevlar stitched
Goatskin leather
flame retardant & liquid repellent goatskin leather - also provides protection against chemical liquids as determined by ISO 6530
long conical cuff
long conical cuff of 9cm with double stitching at the wrist for firm pulling
Impact protection on back of hand
impact protection on the back of the hand, knuckles, 1st phalanx at the fingers, on the thumb and wrist
Impact protection on fingers
impact protection on the back of the hand, knuckles, 1st phalanx at the fingers, on the thumb and wrist
Impact protection on thumb
impact protection on the back of the hand, knuckles, 1st phalanx at the fingers, on the thumb and wrist
Impact protection on wrist
impact protection on the back of the hand, knuckles, 1st phalanx at the fingers, on the thumb and wrist
Velcro closure
extra long velcro closure for good fit, both above and below the vest
large pull tab
large pull tab for easy closing / opening
customised elasticity
customised elasticity for both a snug and comfortable fit
Kevlar silicone layer
Kevlar silicone low to high on the fingers, for good handling of shield or baton, in both dry and wet conditions
Kevlar silicone layer
Kevlar silicone low to high on the fingers, for good handling of shield or baton, in both dry and wet conditions
very flexible and comfortable fit
very flexible and comfortable fit allows for prolonged handling of baton, shield, etc., without irritation of the hands
heat-resistant and flame retardant
heat-resistant and flame retardant Kevlar lining
reinforcement
reinforcement of the area between the index finger and thumb makes the glove extra resistant to wear
APPLICATIONS
All common law enforcement operations
Handling baton and shield
TARGET GROUP
Law enforcement (anti riot and crowd control)
STANDARDS
EN 388:2019
EN 407:2020
EN ISO 21420:2020
KEY FEATURES
Silicone and kevlar® in palm of hand for extreme grip
360° flame retardant and cut resistant
Impact on fingers and back of hand
Good dexterity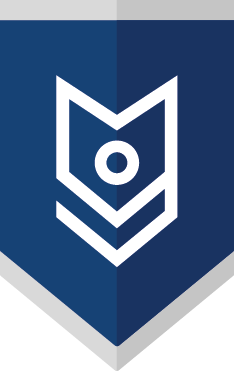 CPN 6505
Law enforcement, security, penitentiary institutions, waste management, rescue teams
Heavy and discrete needle-resistant glove in goat grain leather based on the highly estimated CPN technology, with impact protection on knuckles and fingers and good flexibility, offering extremely high protection against cuts, needles and punctures.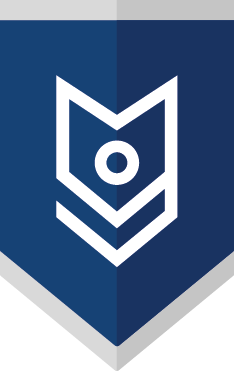 Bataillo
8120
Law enforcement (anti riot and crowd control)
Anti-riot gloves for use in a law enforcement environment during demonstrations, events, etc. Perfect blend between dexterity and protection.